Product Description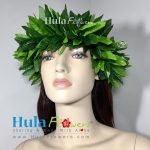 Expandable Silk Maile Haku
$

12.00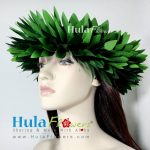 Silk Ti Leaves Haku 22" (L)
$

60.00
Silk Ti Leaves Haku 22″ (M)
$65.00
Description :
Silk Ti Leaves; Hand Braided with Natural Raffia
Hand Braided Length: 22″
Designed for Haku, Lei Po'o, Head Hei, Headband
Each Leaves approx. 1″ x 6″ long & Braided 3″ out from Raffia
Designed in USA
Please allow 3-6 weeks for bulk orders
Restocking: May / 08 / 2019
Add to Wishlist

Email to a friend

ADDITIONAL INFORMATION :
Our flowers are designed for Polynesian and Hawaiian hula dancers, weddings, beach parties, or any other special occasion. Makes a great gift, or create your own arrangements. You will receive many compliments because our flowers look "So Real." We create new designs each week so visit us often to see our latest offerings.
All flower dimensions may vary in size because they are handcrafted products. Backing optional vary based on availability. Colors may appear slightly different through this website due to screen resolutions and individual monitor settings.
Creative Designers & Our team
Our Products
Flowers hair clips or stems
Hula Hair Clips & Comb
(Made to order)
Hula Accessories
Silk leaves braided